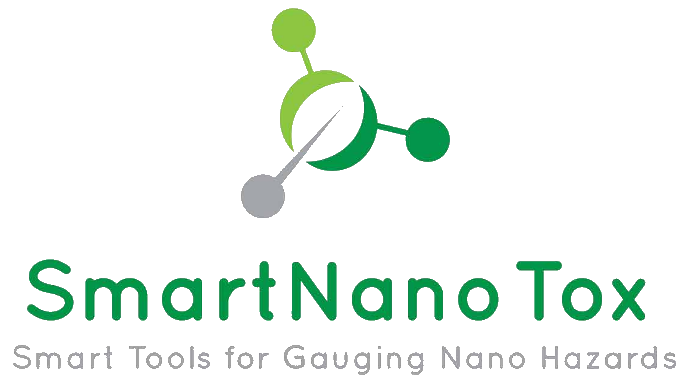 SMART TOOLS FOR GAUGING NANO HAZARDS
A definitive conclusion about the dangers associated with human or animal exposure to a particular nanomaterial can currently be made upon complex and costly procedures including complete NM characterisation with consequent careful and well-controlled in vivo experiments. A significant progress in the ability of the robust nanotoxicity prediction can be achieved using modern approaches based on one hand on systems biology, on another hand on statistical and other computational methods of analysis. In this project, using a comprehensive self-consistent study, which includes in-vivo, in-vitro and in-silico research, we address main respiratory toxicity pathways for representative set of nanomaterials, identify the mechanistic key events of the pathways, and relate them to interactions at bionano interface via careful post-uptake nanoparticle characterisation and molecular modelling. This approach will allow us to formulate novel set of toxicological mechanism-aware end-points that can be assessed in by means of economic and straightforward tests. Using the exhaustive list of end-points and pathways for the selected nanomaterials and exposure routes, we will enable clear discrimination between different pathways and relate the toxicity pathway to the properties of the material via intelligent QSARs. If successful, this approach will allow grouping of materials based on their ability to produce the pathway-relevant key events, identification of properties of concern for new materials, and will help to reduce the need for blanket toxicity testing and animal testing in the future.
This project has received funding from the European Union's Horizon 2020 research and innovation programme under grant agreement No. 686098
EVENTS
August 25th-30th 2019: European Aerosol Conference, eac2019, Gothenburg, Sweden
June 3rd-6th 2019: EOHNANO 2019 conference, Loen, Norway
January 22nd-24th 2019: Mexico – European Union Workshop in Nanosafety, Baja California Norte, Mexico
December 10th-11th 2018: Application of non-animal approaches for decision-making in chemical safety assessment Workshop, London, UK
November 29th 2018: Molecular Simulation Society of Japan annual meeting, Tsukuba, Japan
show all
November 5th-9th 2018: Prosafe, Grenoble, France
October 28th-November 2nd 2019: 9th International Conference on Multiscale Modeling of Materials (MMM2018), Osaka, Japan
October 10th 2018: Workshop "Novel Approaches to Research on Environment and Health: 20 Years of EPA and HMGU Collaboration", Washington (DC), USA
September 19th-22nd 2018: 9th International Conference on Nanotoxicology, Neuss/Duesseldorf, Germany
September 10th-14th 2018: Graphene Week 2018, San Sebastian, Spain
September 2nd-7th 2018: 10th International Aerosol Conference (IAC 2018), St. Louis, MO, USA
July 15th-20th 2018: 19th International Conference on the Science and Application of Nanotubes and Low-dimensional Materials, N18, Peking University, China
July 5th-6th 2018: LIVe2018 conference, Nice, France
July 3rd-6th 2018: Nanotechnology, Athens, Greece
June 11th-13th 2018: Multiscale modelling of BioNano interfaces, European Materials Modelling Council workshop "Materials and molecular modelling in the 21st century: Physics-based or data-driven?", Uppsala, Sweden
June 4th-7th 2018: 19th Society for Free Radical Research International (SFRRI) Biennial Meeting, Lisbon, Portugal
May 23rd-25th 2018: CECAM-SFI Workshop Bio-, chem-, and nanoinformatics approaches to study bionano interface, Dublin, Ireland
May 16th-20th 2018: 8th Regional Biophysics Conference, RBC 2018, Zreče, Slovenia
April 28th-29th 2018: Imperial Festival, London, UK
April 22nd-26th 2018: International meeting on the chemistry of graphene and carbon nanotubes, Biarritz, France
April 29th-May 4th 2018: The International Congress of Occupational Health (ICOH), Dublin, Ireland
April 2nd-6th 2018: MRS Spring meeting 2018, Phoenix, Arizona, USA
March 26th-28th 2018: NOSA-FAAR Aerosol Symposium 2018, Helsinki, Finland
March 20th-22nd 2018: Project conference in Bohinj, Slovenia
March 11th-15th 2018: Conference of the Society of Toxicology, San Antonio, USA
March 4th-8th 2018: 2nd International Occupational and Environmental Diseases Congress, Antalya, Turkey
November 29th-30th 2017: 2nd Nanomedicine & Nanosafety Conference (NMNS 2017), Tehran, Iran
November 28th 2017: Asia-Europe Dialogue on Nanosafety & Nanocertification Workshop, Tehran, Iran
November 21st-23rd 2017: OpenTox Euro 2017, Basel, Switzerland (slides)
Novermber 2nd 2017: "Graphene Flagship" 2nd Division 2 "Health, medicine & sensors" meeting, Delft, The Netherlands
October 24th 2017: SweNanoSafe meeting, Stockholm, Sweden
October 18th-20th 2017: 9th International Conference on Nanomaterials – Research & Application (NANOCON 2017), Brno, Czech Republic (slides)
September 25th-27th 2017: Inhaled Particles XII Conference, Glasgow, UK (slides)
September 12th-14th 2017: UCD Conway Festival of Research & Innovation, Dublin, Ireland
September 11th-13th 2017: CCP5 annual meeting "Materials modelling: Simulation Meets Experiment", Glasgow, UK
September 5th 2017: SweNanoSafe workshop, Stockholm, Sweden
September 1st-3rd 2017: The invitation-only 2nd International Workshop on causal discovery from single cell data, Crete, Greece
August 28th-September 1st 2017: Photonica 2017 conference, Belgrade, Serbia
August 27th-September 1st 2017: European Aerosol Conference (EAC), Zurich, Switzerland
August 22nd-26th 2017: 1st European Conference on Chemistry of Two-Dimensional Materials (Chem2DMat), Strasbourg, France
July 16th-20th 2017: European Biophysical Society Association conference & International union for pure and applied biophysics (EBSA & IUPAB 2017), Edinburg, UK (poster1, poster2)
July 3rd-14th 2017: CECAM workshop "Extended Software Development Workshop in meso and multiscale methods", Barcelona, Spain (slides)
July 1st-8th 2017: NANOTEXNOLOGY 2017, Thessaloniki, Greece (slides)
June 21st-23rd 2017: EuroNanoForum 2017, Valletta, Malta (slides, poster1, poster2)
June 19th-23rd 2017: The 9th International Symposium "Molecular Mobility and Order in Polymer Systems", St.Petersburg, Russia (slides)
June 12th-16th 2017: CECAM workshop "Tackling complexity of the nano/bio interface – computational and experimental approaches", Bremen, Germany (poster)
May 29th-June 1st 2017: The 8th International Symposium on Nanotechnology, Occupational and Environmental Health (NanOEH2017), Elsinore, Denmark
May 29th-31st 2017: CECAM workshop "State of the art in mesoscale and multiscale modeling", Dublin, Ireland (slides, poster1, poster2, poster3)
May 9th-11th 2017: 2nd International Workshop on Molecular Communications, Dublin, Ireland (slides)
April 24th-25th 2017: National Cancer Institute's Workshop Systems Biology of Metastasis, MD Anderson Cancer Center, Houston, USA
April 4th 2017: BioSB (Bioinformatics and Systems Biology) Conference, Lunteren, The Netherlands
March 29th-31st 2017: Project conference in Malaide, Ireland
February 7th-9th 2017: Nanomaterial Safety Assessment Conference, Malaga, Spain
January 23rd-27th 2017: Lorentz Workhsop "Structured Soft Interfaces: Caught Between Multi-Scale Simulation and Application", Leiden, The Netherlands
January 2017: 6th Congress of the Association Tunisienne de Toxicologie, Tabarka, Tunisia
October 23rd-26th 2016: The 4th International Conference on Molecular Simulation (ICMS-2016), Shanghai, China (slides1, slides2)
September 24th-26nd 2016: Project meeting and training school in Edzell, Scotland
September 13rd-15th 2016: UCD Conway Festival of Research & Innovation, Dublin, Ireland
August 18th-20th 2016: CECAM Workshop "Controlling food protein folding and aggregation: Challenges and perspectives in industry, experiments and simulation", Dublin, Ireland
August 25th-28th 2016: Regional Biophysics Conference RBC2016, Trieste, Italy
August 14th-18th 2016: EEMGS Annual Meeting, Copenhagen, Denmark
June 1st-4th 2016: The 8th International Nanotoxicology Congress, Boston, USA
May 2016: Public Seminar, Chemistry Department, University of Leeds, Leeds, UK
May 4th-5th 2016: COST Modena (Modelling Nanomaterial Toxicity) Workshop, Tallinn, Estonia
April 2016: International Molecular Simulation Workshop, Xian Jiaotong University, China
December 2016: Scientific meeting "The Hippo pathway in health and disease", Oxford Martin School, Oxford, UK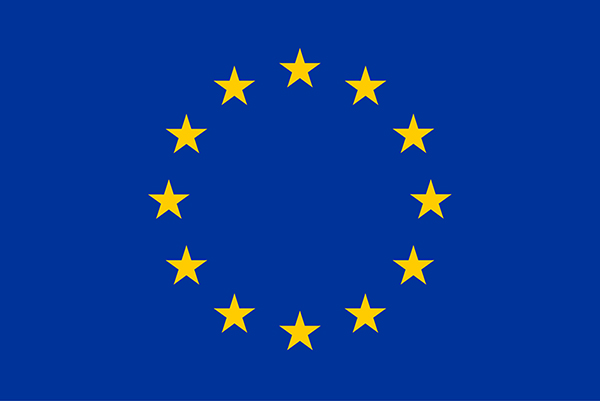 This project has received funding from the European Union's Horizon 2020 research and innovation programme under grant agreement No 686098.